The three courses hosting this challenge share the distinction of holding Open qualifying events, and are some of the best examples to be found anywhere in the world of classic heathland layouts. Only Melbourne's sand belt, home to Kingston Heath, Royal Melbourne and Huntingdale to name but a few, can offer the same quality within a few miles of each other.
Notts Golf Club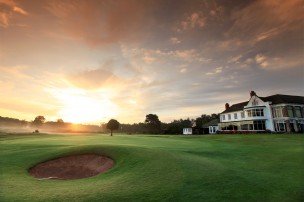 Notts Golf Club (Hollinwell) is one of England's best kept secrets. Golfers who find their way to Hollinwell know they have arrived at a special place from the moment they turn the final bend on the long driveway to the Club and see a magnificent view of the course and imposing clubhouse ahead of them. Set in the gently rolling hills of North Nottinghamshire in the heart of Robin Hood County, It offers one of the finest examples of traditional heathland golf in Great Britain.
www.nottsgolfclub.co.uk
Sherwood Forest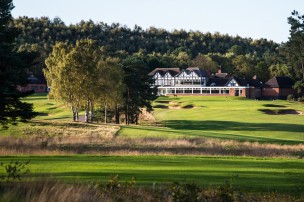 Sherwood Forest has a reputation as one of the oldest and finest heathland courses in Great Britain. After staging the 2006 England Boys Amateur Championships at the course, the England Golf Union described the course as "in a league of its own." With well-bunkered, tight fairways and fast but true greens Sherwood Forest is a tests every aspect of your game. The stretch of 4 long holes, 11-14, have spoilt many a good card. If you can keep your score in good shape through those, you are going to be "in with a shout".
www.sherwoodforestgolfclub.co.uk
Lindrick Golf Club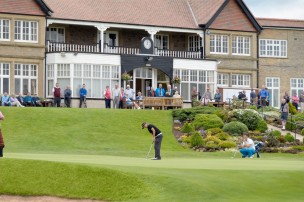 Lindrick has a place in history too, as one of an elite number of golf courses to have staged the Ryder Cup. It was here that Great Britain defeated the USA to win the Ryder Cup in 1957, the first time they had achieved it in 24 years. The course, which is always in first class condition, is a mixture of heathland and moorland meaning you will find silver birch and gorse lining the fairways of our picturesque golf course.
www.lindrickgolfclub.co.uk